I got her nice and cleaned up and decided to take some pictures to help people on setups they want to run on there truck and some pictures of the exhaust coming out the back at a 45 degree angle.The few things i did was...
-Put stock grill back on (My billet grill got messed up by a buncha little rocks hitting it removing alot of the chrome/paint on it)
-Took the bug deflector off (some of the rocks cracked it)
-Got exhaust dualed out the sides at a 46 degree angle (figured i would try something new but they sit more upwards in the truck for more clearance it was only $40 bucks to get it done and so far i like it better then the standard straight out the back)
-Removed the lower plastic valance
The truck is a 1995 f150 ext. cab lwb 4x4 and current has a broken leaf spring in the drivers side pack and has pretty bald 31" BFG all terrains on it. Right now the bottom of the front bumper sits at 18 1/4" and the rear just a tad over 20". The rear bumper needs to be move upwards about 1/2"-3/4" atleast it is sitting way to low and leaves a fairly large space inbetween the bumper and bottom of the tail gate. I will be going to the junkyard sometime during the 1st or 2nd week of august to get some 5 leaf springs from a f250 or atleast some from a another f150 which only costs about 40 bucks vs $300+ for new ones. If i cant find a set of f250 coil springs i will probably order some new ones of ebay. I also gotta do the front and rear brakes and i will also look around for some GT-40 heads and sometimes you can be lucky and find a pair of headers in good shape if its a fairly new truck on the lot. Also am going to find some used 33s hopefully. I may be getting a new truck so intell i find out exactly when i will be getting the $ for the new truck (ext. cab or single cab f350 7.3 powerstroke
) but i will end up trading this truck for a Gen 1 lightning for my younger brother for his first truck. Heres the pictures
...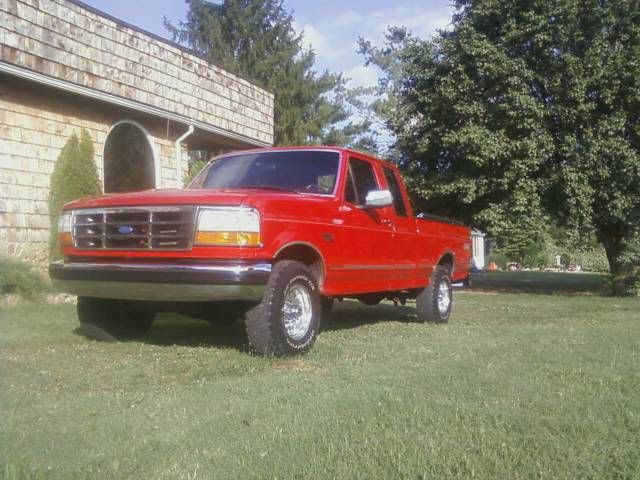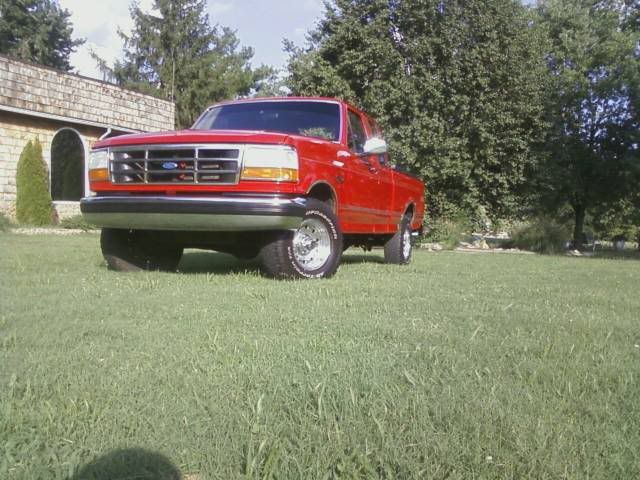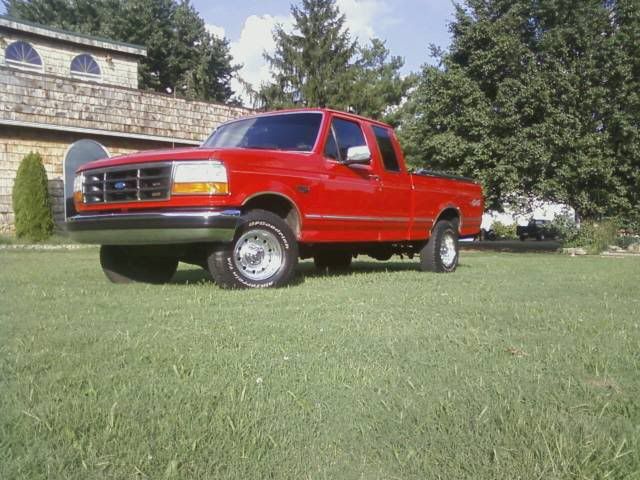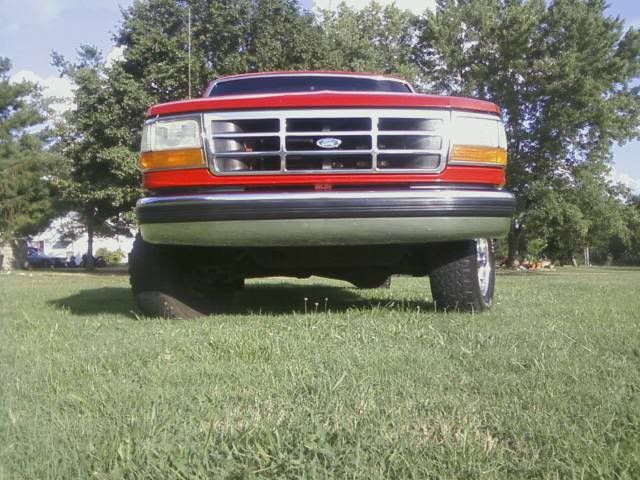 The exhaust and the typical Ford cancer