I am looking for seat belts for my truck. It's a 73 F250 Ranger. I have the early style optional shoulder straps that are non-retractable. The retractor is on the floor and for the lap belt only. There are two buckles for the driver and passenger, as shown here: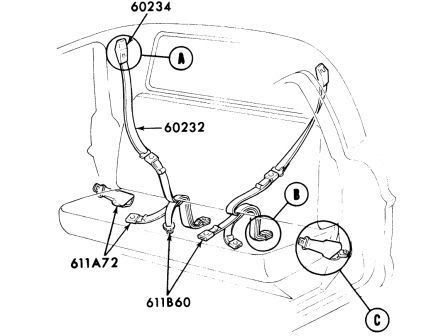 It was only partially stripped when I got it, so I do have both should straps and one double buckle set.
I would like to find a full set in black, if you have it. Ginger would work if that's all I can find.
Thanks,
Jess
seven three four 625-2723