Year: 1992
Make: Ford
Model: F-350
Price: $7000
Mileage: 10000
Color: white
Private or Dealer Listing: Private Listing
Location (State): ND
Transmission: Automatic
Drivetrain: 4WD & AWD
Color: White
Engine: 351M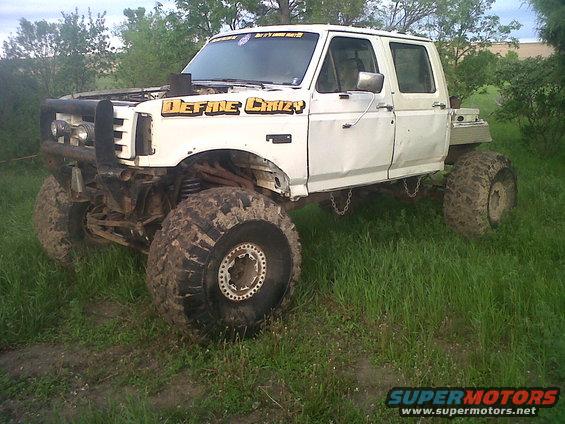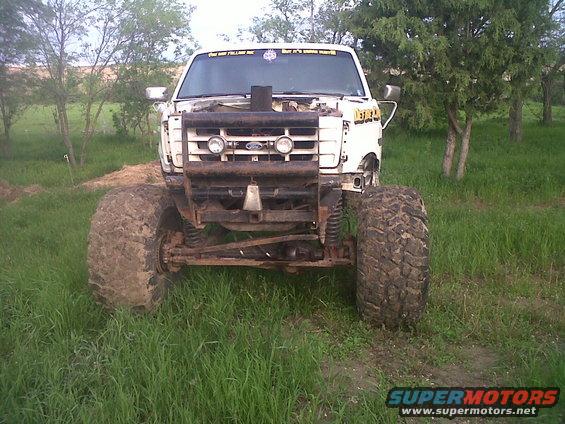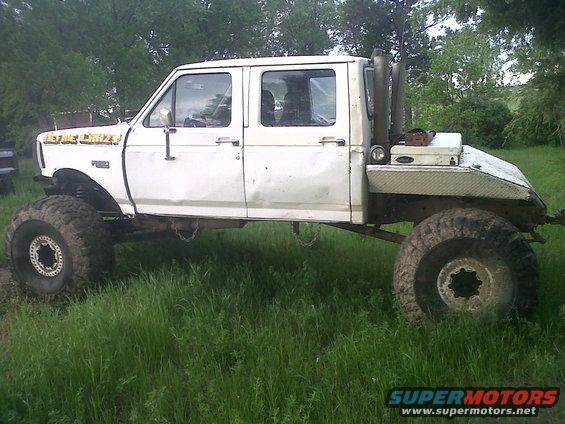 Motor is a 351M, bored .030 over, shaved heads, Lunati cam (Adv. Duration 290/300, Lift .536/.562), 4 barrel intake and carb(new), fender well headers, dual points Mallory distributor, 10 qt oil plan, with windage tray. Trans is a C6 auto(a extra stock C6 included) with a shift kit and a 2500 stall converter, with a external filter. Transfer case is a 203/205 doubler with a triple stick shift lever. Rear driveshaft has 1410 ujoints, front has 1330s. The Front axle is a D60 with 5.38 gears riding on a detroit locker that feeds 35 spline axle shafts(inner and outters) Drive flanges instead of lockout hubs and a axle truss. Rear axle is a Ford 10.25 with 5.38s with welded spider gears(a extra axle shaft included) and a thick diamond plate steel diff cover. It has dual two speed electric cooling fans, 100 amp alternator(lifetime warranty), dual batteries, hydraulic assist steering, 44x19.50x15 Pitbull Rocker tires on 32 bolt beadlock wheels, and a 33 gallon gas tank with a electric fuel pump feeding a return style pressure regulator. Its riding on Superflex 4 inch lift coil springs in the front with extended radius arms, rear is stock springs with a shackle flip. Front and rear receiver hitches, front grill guard/push bar. Custom dovetail bed with toolbox. Wheelbase is about 145inches. It is registered/titled as a Class III OHV.
It is a VERY capable off road rig.