tucking the bumpers
02-18-2011, 09:38 PM
Join Date: Jan 2011
Posts: 70
tucking the bumpers
---
I want to tuck the front and rear bumpers on my '50. looking for pics and maybe a few measurements. I will probably just cut and re weld the rear brackets to lift it and also tuck it in, how much can I cut the front frame horns?
02-18-2011, 09:47 PM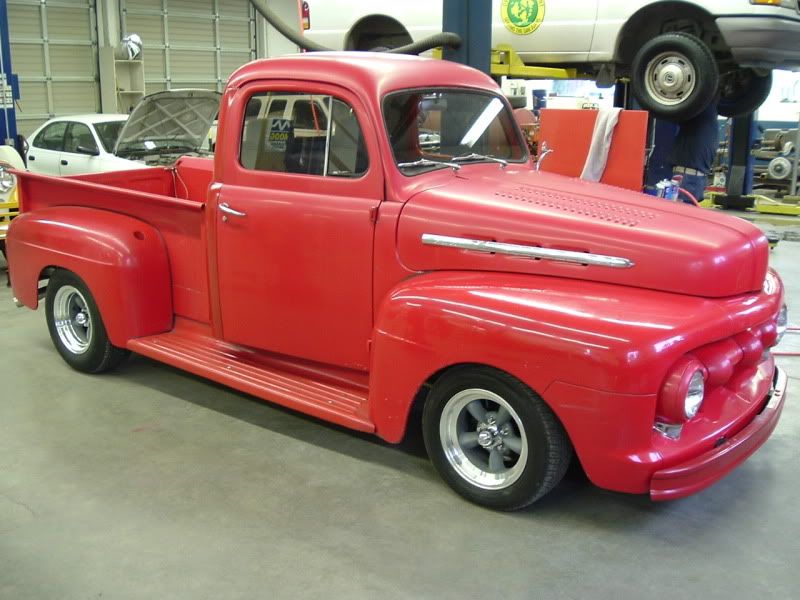 My front is pulled in about 2.5 " & trimmed at the ends to fit the curve of the lower valance.
02-18-2011, 09:53 PM
Not yet, but it's in the plans.
Thread
Thread Starter
Forum
Replies
Last Post
1948 - 1956 F1, F100 & Larger F-Series Trucks
1987 - 1996 F150 & Larger F-Series Trucks
1973 - 1979 F-100 & Larger F-Series Trucks
1948 - 1956 F1, F100 & Larger F-Series Trucks
1948 - 1956 F1, F100 & Larger F-Series Trucks