49 truck with 4.6 modular motor-IT'S ALIVE!!!
05-10-2011, 08:18 PM
Started on the passenger side cab corner today. It looked pretty bad at first, but it cleaned up pretty good. I had to cut out a little rot.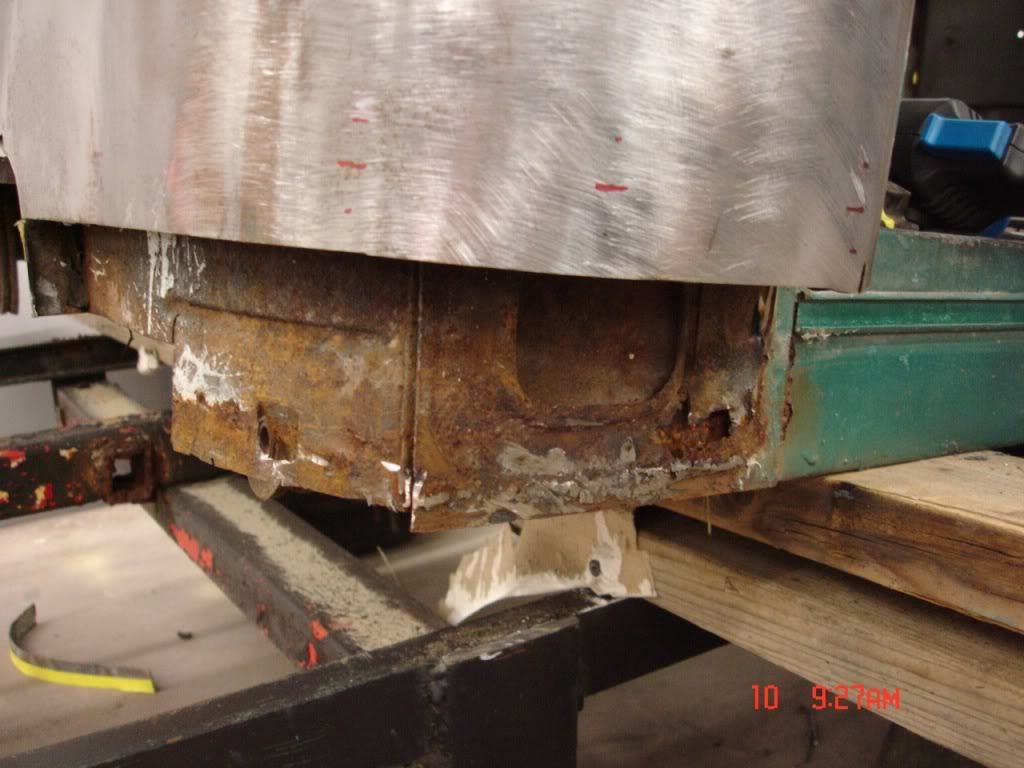 Here's some 16 gauge filler pieces.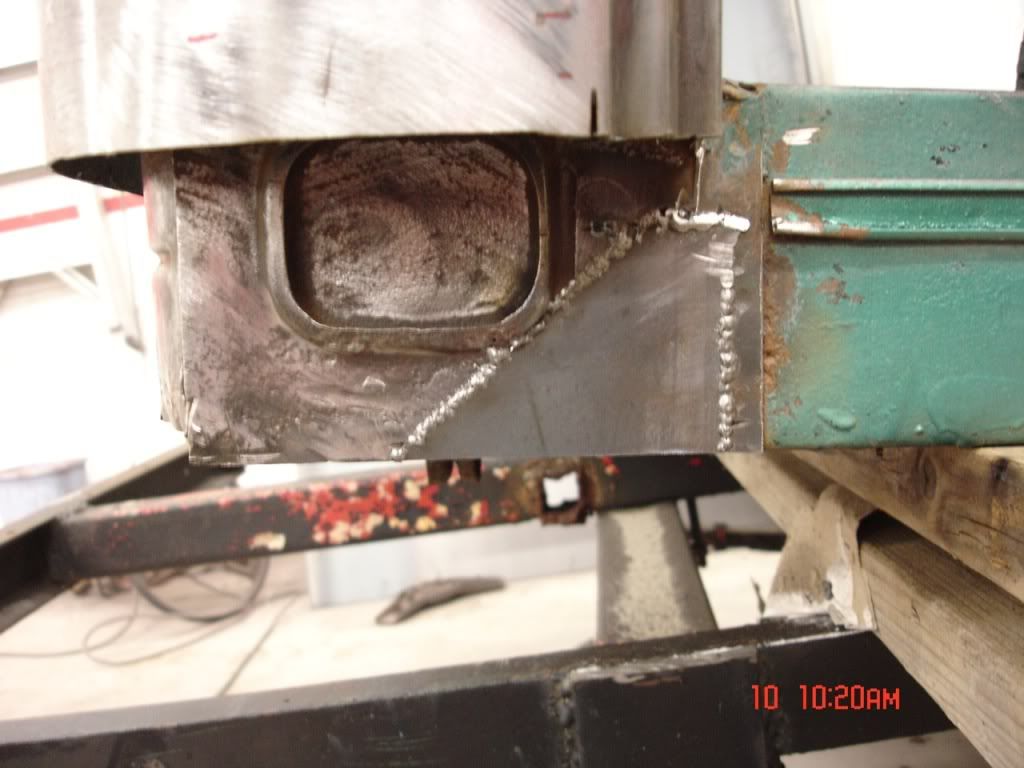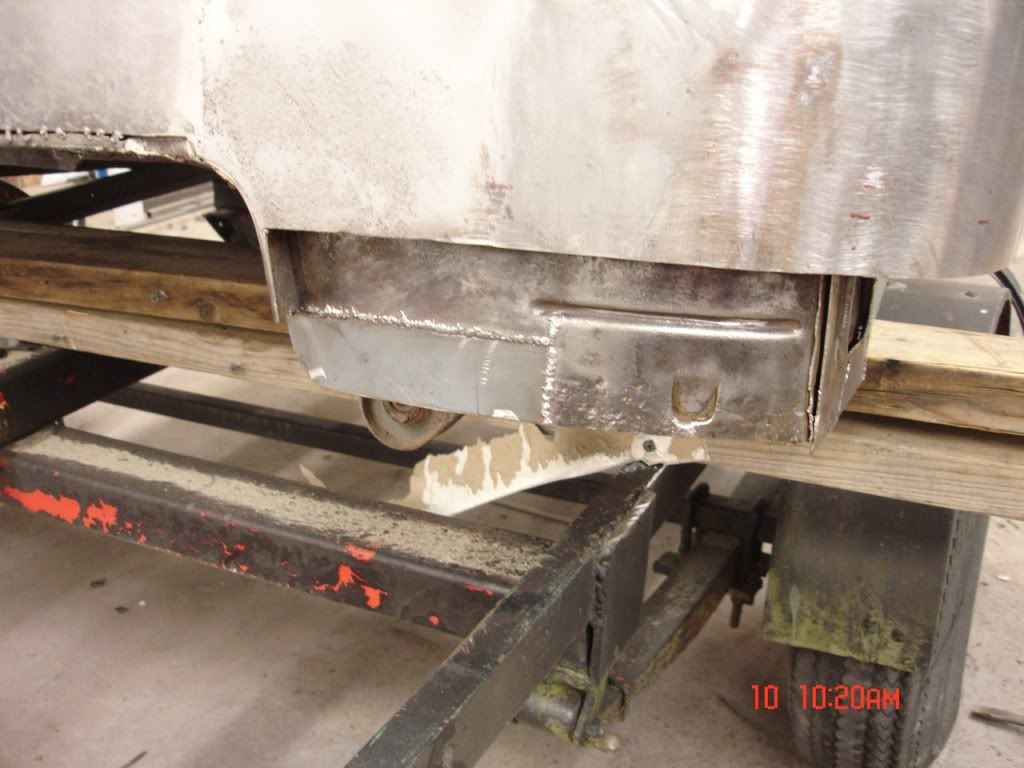 I coated everything with SPI epoxy.
The bottom of the jamb was shot. Here's the old and one I made.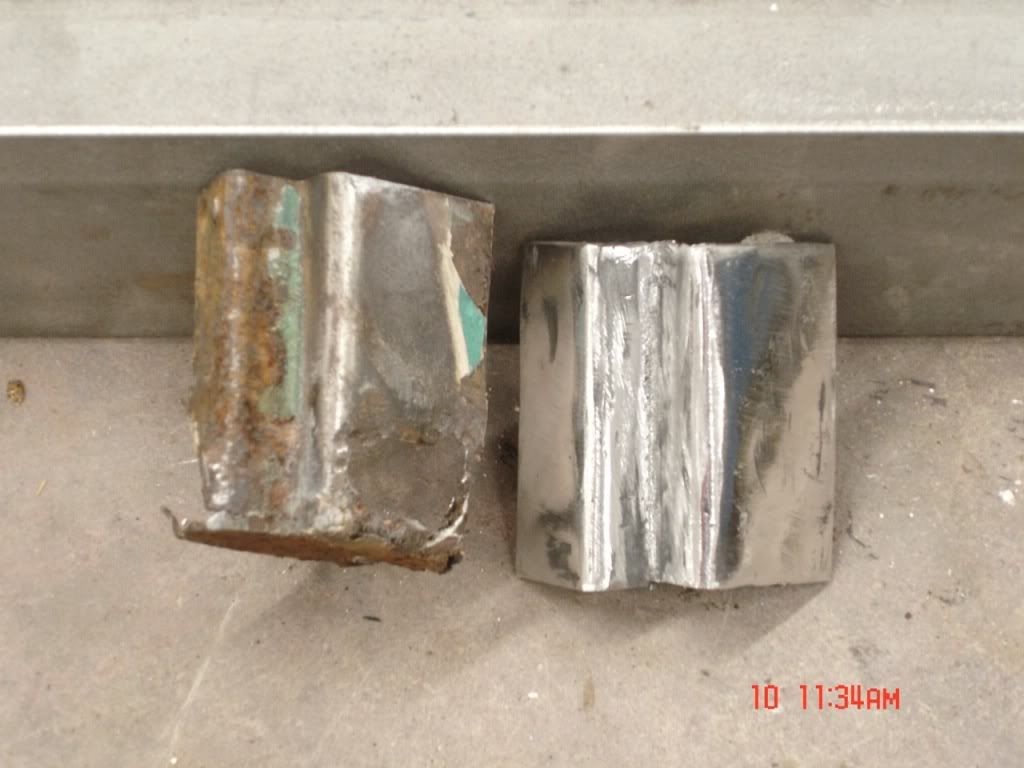 Hopefully, more progress tomorrow. I've been working on a '65(I think) for someone. I lowered it Saturday. Today I changed the intake gaskets for him. It has a 351w in it. I took it down the road for a drive, and now I want to get mine on the road even more.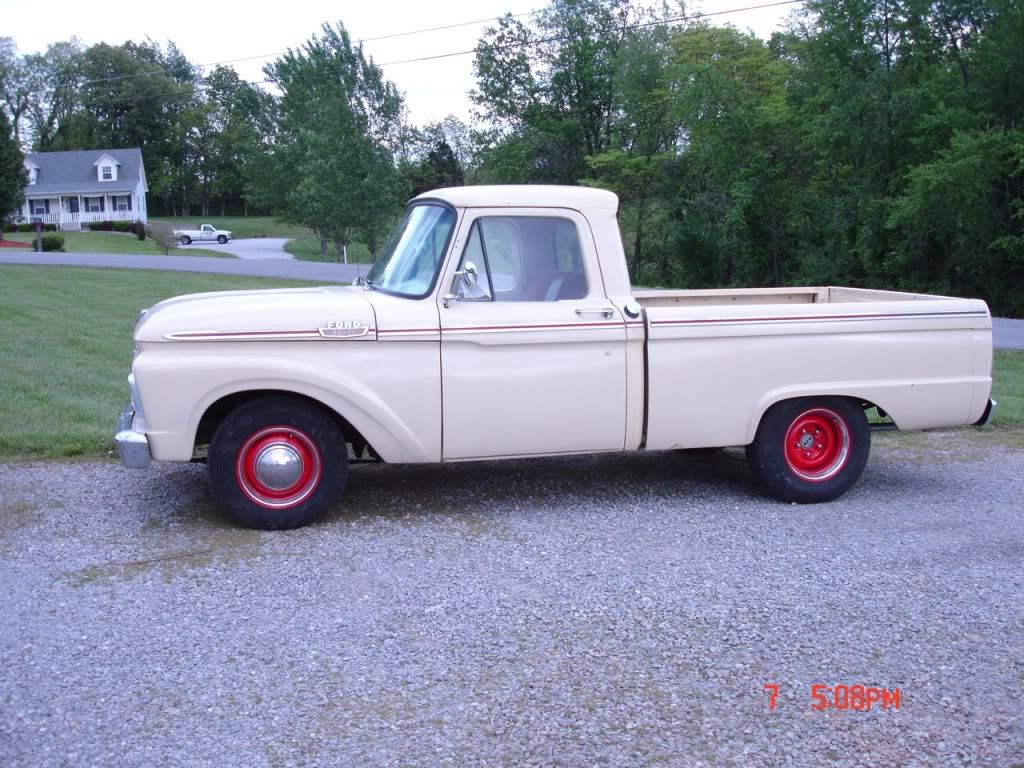 05-11-2011, 06:31 AM
I'm glad I saw this thread here. I just stumbled on a 4.6 with trans and wiring for under a grand. I wasn't sure it would fit (engine looks WIDE in pictures) but if you could fit it, then I'll try to do the same. Might have to jump on it!
06-06-2011, 09:13 AM
Join Date: May 2011
Location: Whitby On. Canada
Posts: 61
Hi Greg,
Just want to say great truck and nice work.
I am new here and just started a build of my own, a 50 Merc.
I am in the process of picking an engine for the truck and really set on DOHC 4.6 from the lincolns as well. I am curious what transmission did you use in your build? Do you have any other threads detailing the install process?

Thank you
Drew
06-06-2011, 11:37 AM
I used the stock transmission 4R70W. I don't know if it's a stout transmission in stock form or not, but I'm not going to do any mods to the motor so it should be just fine. I don't have a writeup on the wiring but I'll answer any questions I can.

'93-'96 Mark VIII's don't have P.A.T.S. (security system that has to be worked around) '97-'98 do.

Mark VIII's built from '93 - Sep. '95 are EEC-IV and OBDI.
Any Mark VIII built after Sep. '95 use EEC-V and are OBDII.

From what I've read EEC IV is more forgiving when removing components/wiring you don't want but for performance mods you need a chip burned for the EEC.

For EEC V it's less forgiving of component/wiring removal but you can reprogram it with no need to have a chip burned.

I don't have any major engine mod plans so I chose a '94 engine. EEC-IV. After studying the wiring diagrams for a good bit of time. It really wasn't bad at all to wire.
06-06-2011, 02:06 PM
Thanks. As usual I'm working on other people's stuff right now. If I could get the metal work finished on the cab and get it in primer I would really feel like a big hurdle has been cleared. Hopefully I'll get to work on it again soon.
06-06-2011, 02:55 PM
Join Date: May 2011
Location: Whitby On. Canada
Posts: 61
Thanks for the reply Greg, good information. Did you need to modify the body at all to fit the DOHC in there? From what I have measured seems like it would fit inside the inner fenders ok. Does your truck still have stock front end and steering?

Thank you again.

Drew
06-06-2011, 09:42 PM
My truck has a Camaro front clip and I also have a fiberglass tilt front end so I don't have any inner fender issues. I've seen a few other guys with this style truck that have these engines and the stock inner fenders.
Do you have a build thread or pics of your truck? I like to see everyone's projects. Helps with motivating me.
06-07-2011, 06:35 AM
Join Date: May 2011
Location: Whitby On. Canada
Posts: 61
I don't have many pictures of the truck, just when I brought it home about a month ago. I am still planning out what I am going to do with it.
The truck has had a good start, the only panel that need work is the driver front fender and a small hole in the front cab corner. It has a 350 sbc and powerglide which I would like to remove and replace with a Ford of some sort and I really like the idea of using a DOHC 4.6. I was also considering a carbed SOHC 4.6. I will more than likely be installing a Mustang 11 front end as well but it's my first build so it will be a slow process.
Thank you for the info.

Drew
08-26-2011, 05:50 PM
Well it's been a while but I've slowed down on other peoples projects and now I'm messing with mine again. Here's a little more progress.
Here's the passenger side cab corner finally welded in.
I'm relocating the fuel tank so patched the filler neck hole.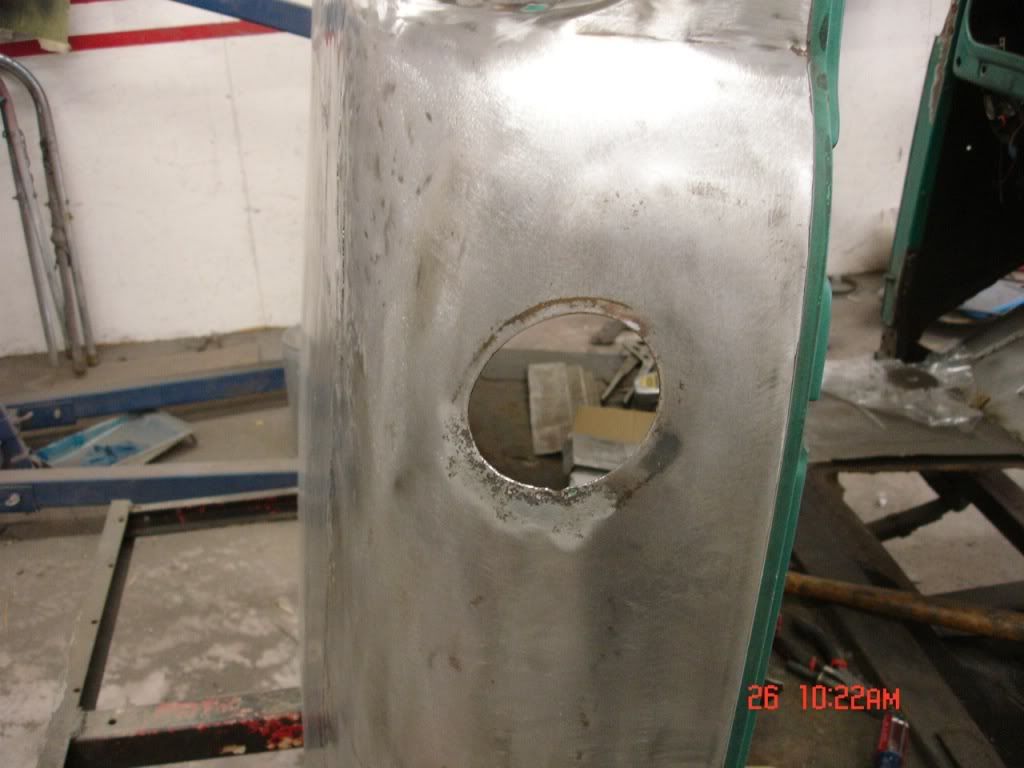 Went ahead and enlarged it a little to cut out some pitted spots.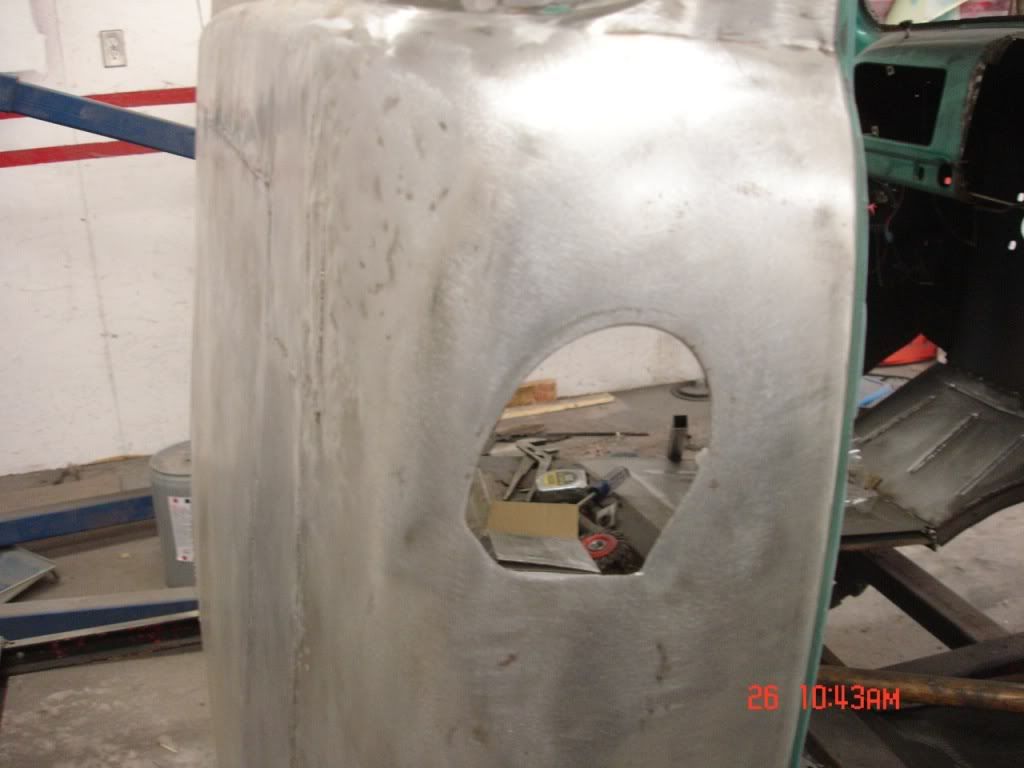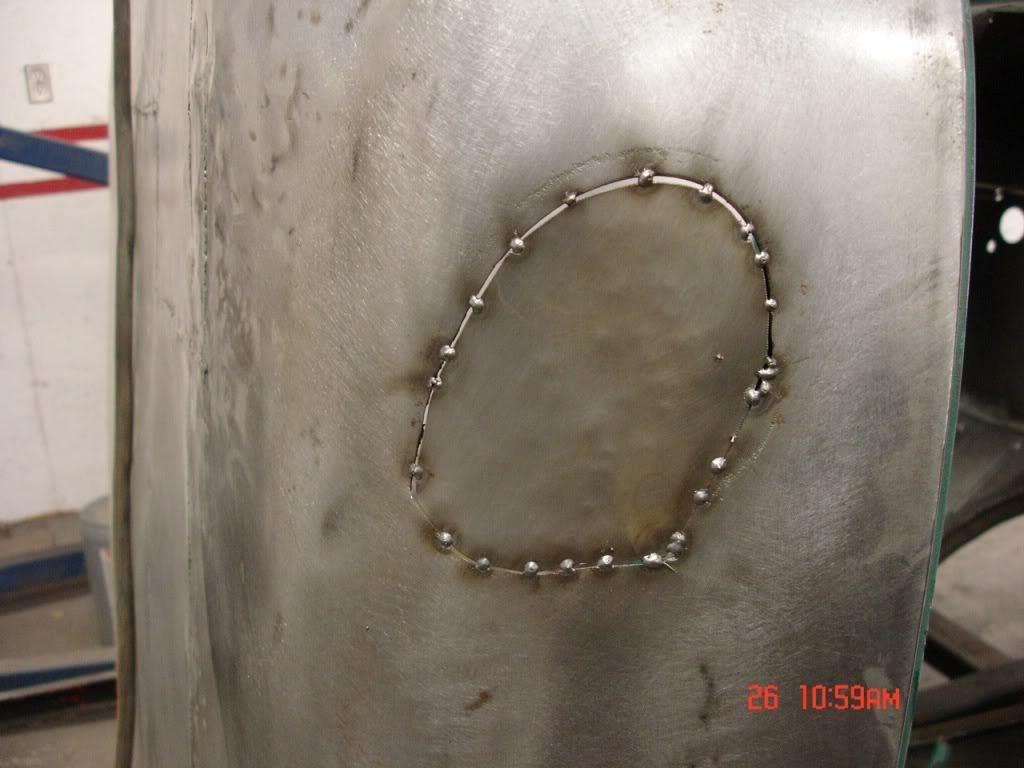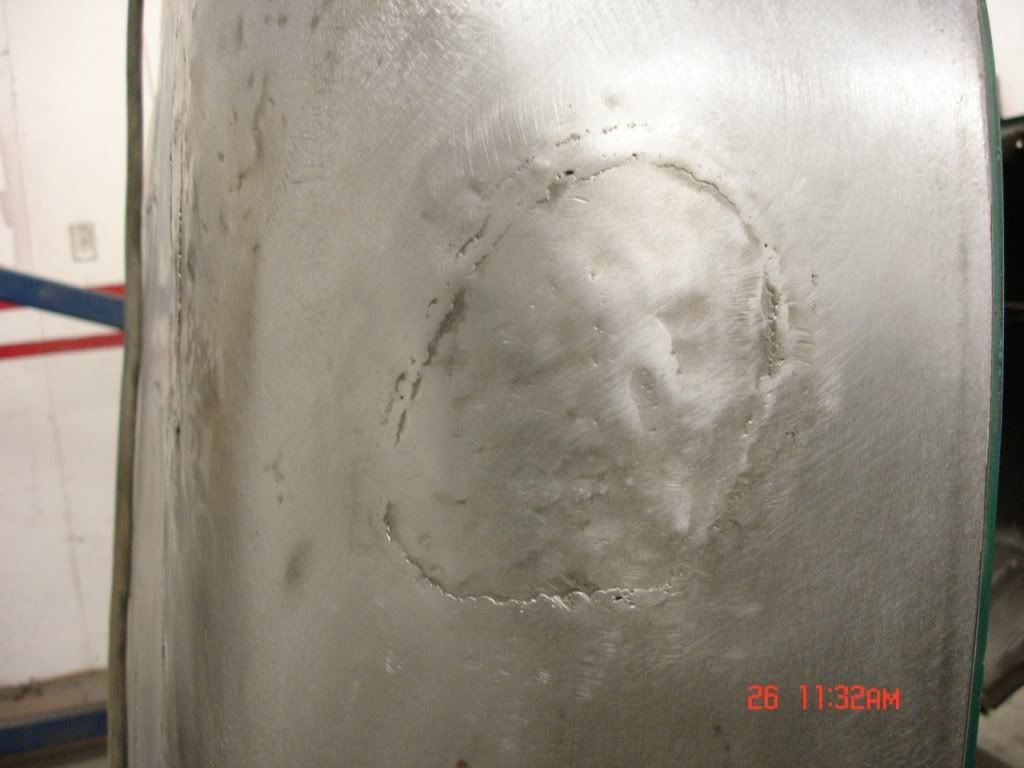 And the back of the cab getting very close.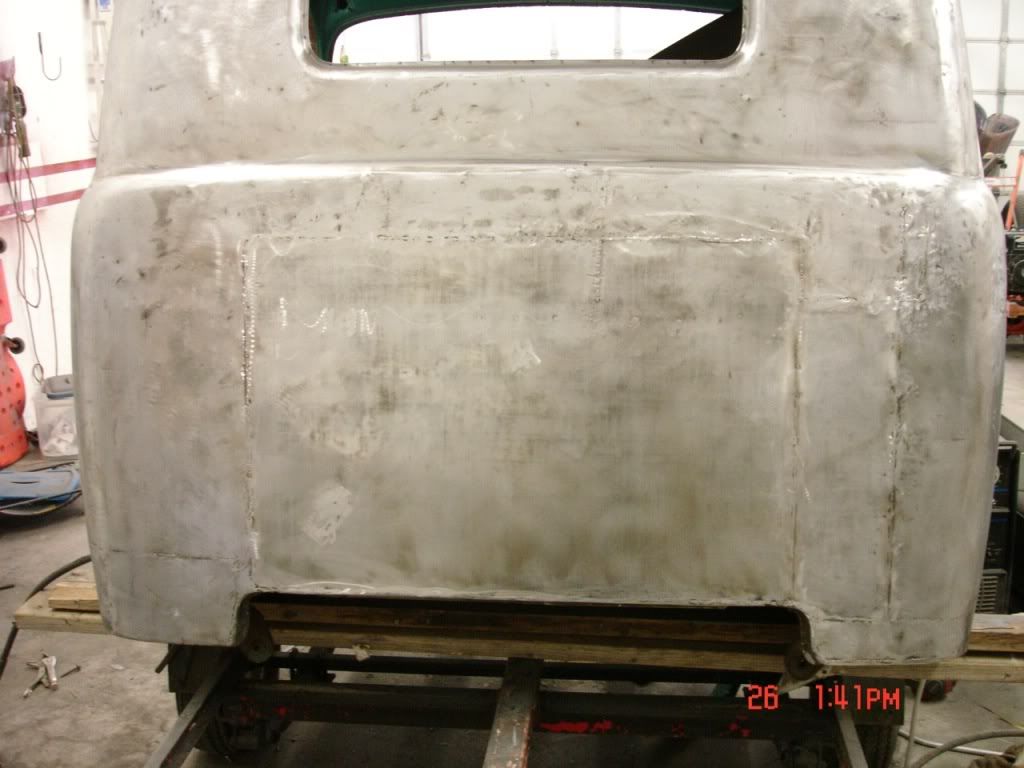 I've finally got the oil canning gone from the sheet metal. It's actual pretty straight. Not smooth but straight. I'm going to try a shrinking disk and see if I can get it any smoother. My hats off to all the sheetmetal workers that make it look easy.
08-31-2011, 08:06 PM
Here's what the floors looked like after the body filler was removed, that's right a ton of filler slapped over rusty floors.
Cut rusty section of floorboard out. Cleaned and painted bottom layer before replacing upper.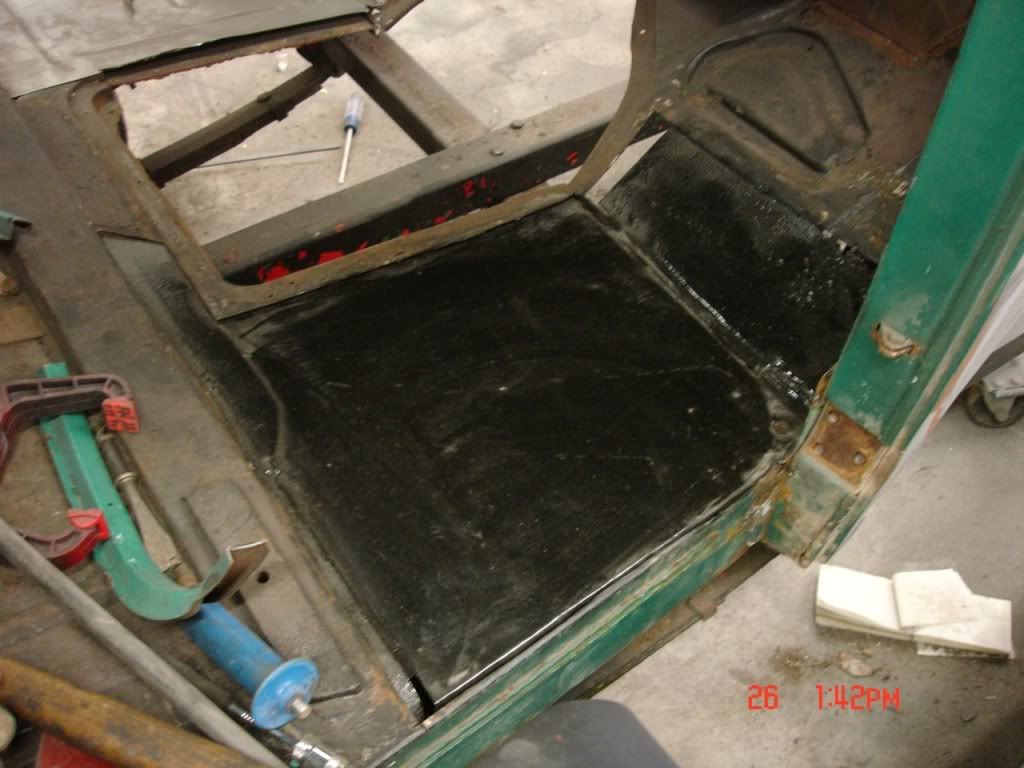 Here's homeade.
Driver side
Passenger side
Painted the backside and tacked in place.
I've also had to replace some of the lip that the transmission cover rests on.
I made a brace for the kick panel area. Old one was from 18g with bead. This one is 14g no bead. Should be plenty strong and it will get covered so appearance difference is no issue.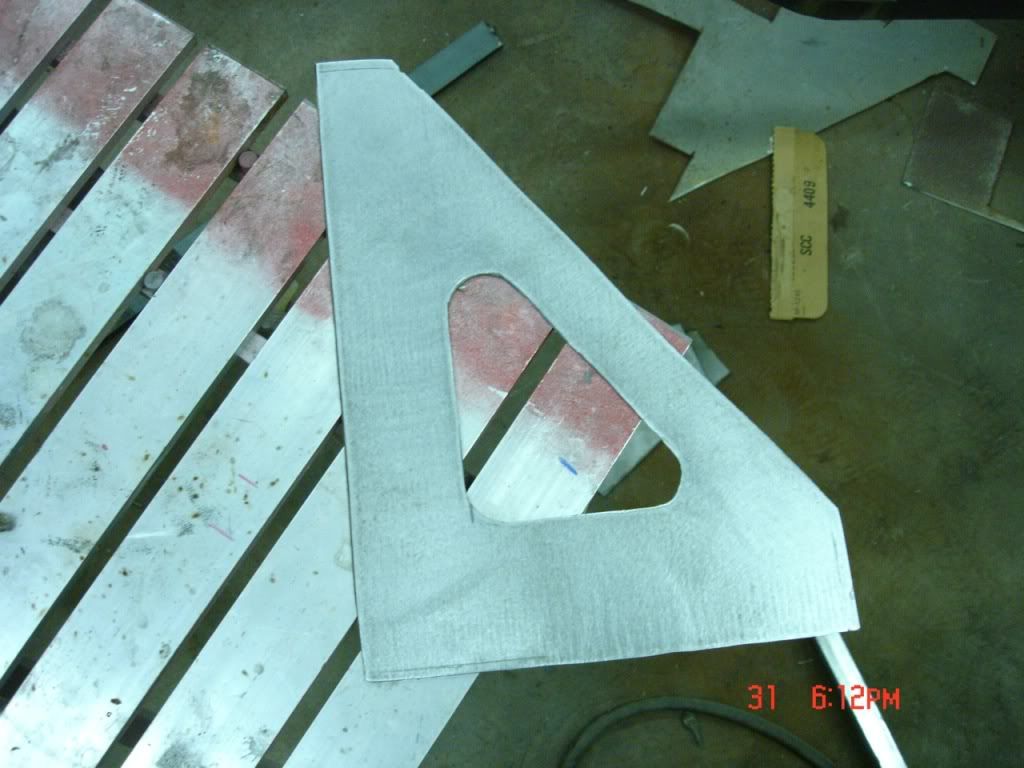 I'll weld it in once I'm through with the door jambs/hinges. I'm planning on fabbing some hidden hinges.
---
Last edited by gregstith; 08-31-2011 at

08:18 PM

. Reason: .