Just staying honest folks. I always say 'or post pics...', well here they are.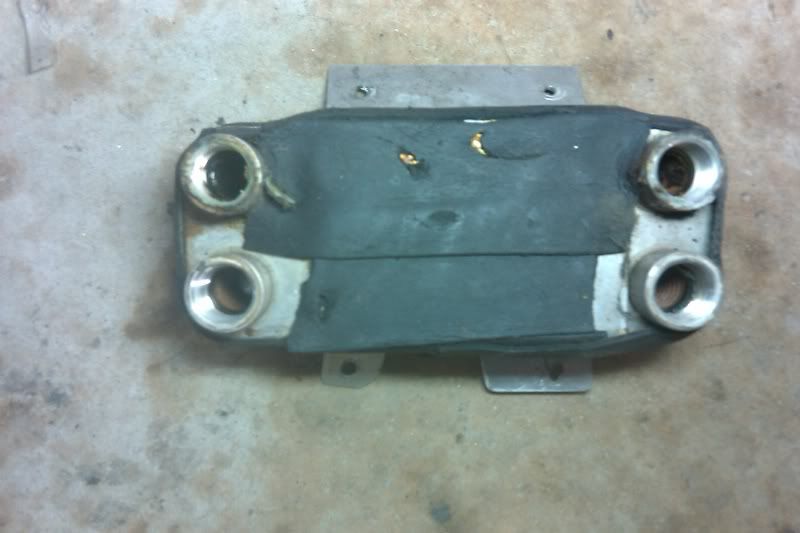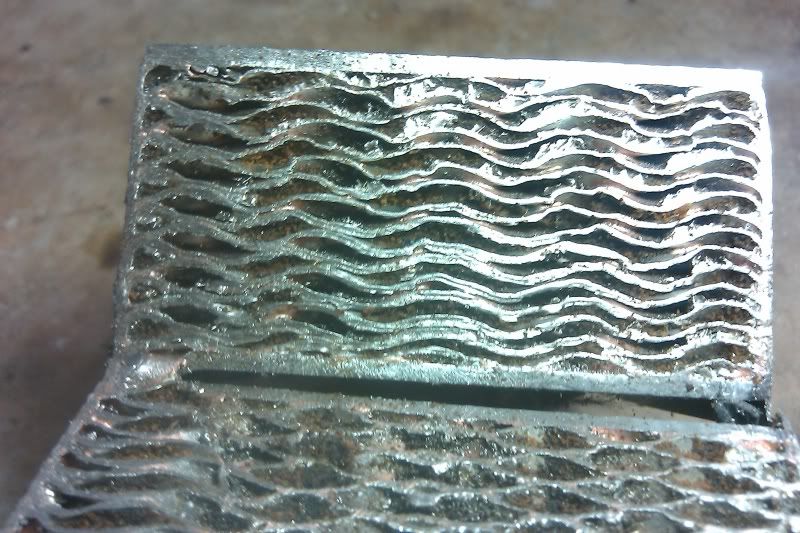 This FPHE has been in truck for about 60k miles. Most of these miles are on the highway pulling 5th wheel. I see 190* to over 200* VO after the FPHE which is just before the heads. I think this poly problem started during the 1.5 yrs I used almost exclusively B100 in the diesel tank. After one trip where I went 10k miles on a single tank of B100 - I started plugging diesel filters with poly and the failed lining of my diesel tank. No more B100 and eventually started seeing more than a few 1000 miles out of a D2 filter (recently had tank re-lined so should be back to normal...). After over a year of no bio-d, I ended up rebuilding the engine and found the heads and injectors filled with poly flakes. These 'flakes' (looked like brown confetti) were packed into all the nooks and crannies in the fuel rails.
I think that every nite when I purged the VO out of the heads with (aged and COOKED) B100, the B100 polymerized in the carbon steel heads and formed a thin layer of poly. Then, when the truck was started a few hours later, 60-80psi of fuel pressure pushed the 'skin' into the corners. The bigger problem is likely due to the poly flakes that were pushed back into the FPHE when I was purging. During this time, a MUCH larger volume of fuel is gushed thru the heads than even when engine is running at WOT. Some of these flakes were washed loose from their mooring and made it out of heads - first to the FPHE, but some even made it to VO tank (I found it in my VO pre-pump filter).
Add another year of use on the FPHE and I think the poly just stacked up. The final straw was coming home with no VO and diesel tank jacked up with poly and failed lining - so I turned heat off to VO system and ran about 60gals of diesel thru VO tank. I had a sight glass filter/screen thingy after FPHE because I was afraid there might be some flakes in there... Well, for several 1000 miles, there was NOTHING, but after that trip on diesel: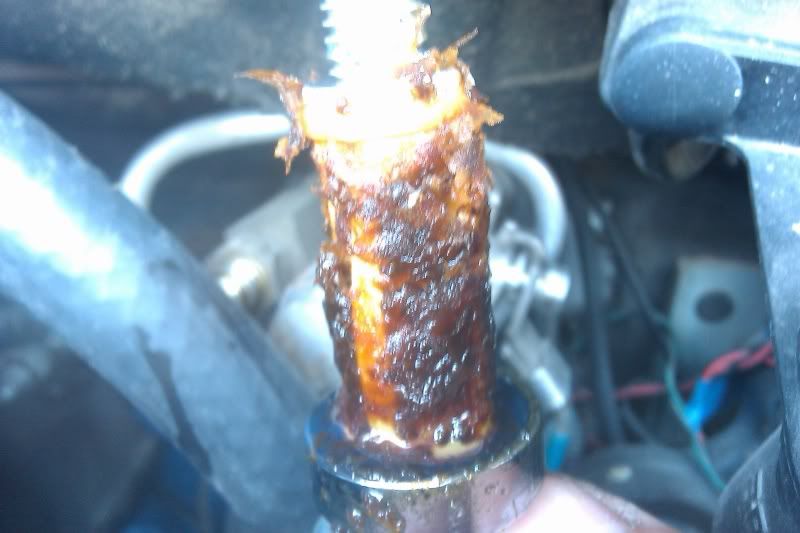 This is after 10mic fuel filter, 5ft of TIH and the FPHE. It all came out of FPHE...
I shared this on the VO forums I visit, but thought some of y'all might enjoy the pics as well.