I recently installed a new Motorcraft 2 barrel carburetor on my 1972 Ford F-250. It is automatic, with the 360 engine.
The old carb had a manual choke, the new one (I'm guessing?) is electric, as it has no linkage for the choke cable.
I've never done a carb before, so this is all new for me. I put the new one on exactly the way the old one was. There are a few things I suspect weren't correct on the old one, though...it had only one small vacuum hose, running from the distributor to a connection on the passenger side of the carb, below the choke.
I see a place on the new choke that looks like it should have a hose connected to it, and there are two connections on the back of the carb, that seem to be for hoses but nothing was hooked up to any of them on the old carb.
This picture shows a loose vacuum hose that is plugged with a screw, I'm wondering if this is supposed to hook somewhere to the carb or the choke?
The truck starts up fine, but once the engine warms up, it will repeatedly die at idle--once it cools down, good again for a little while, then same thing, just won't stay running unless I have the pedal almost to the floor. So I've obviously got something on it wrong or disconnected.
I did not turn any of the 3 adjustment screws, I put it on the way it came out of the box.
Here are a few pictures of the old carb, and the new one, not the best pics but might help. I can get better pictures tomorrow if you need to see something specific, just let me know what to photograph.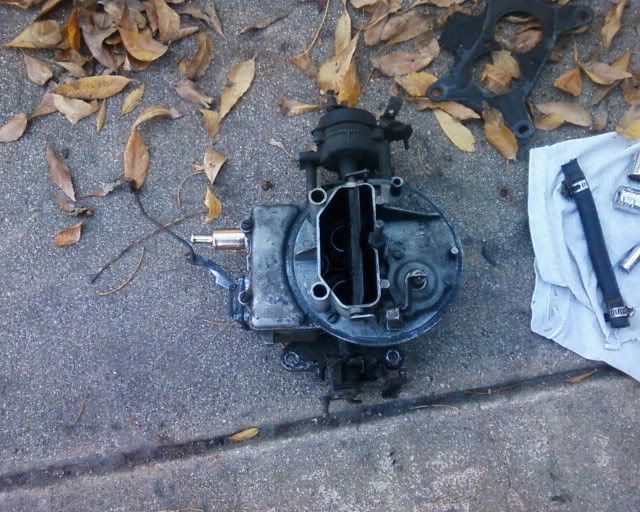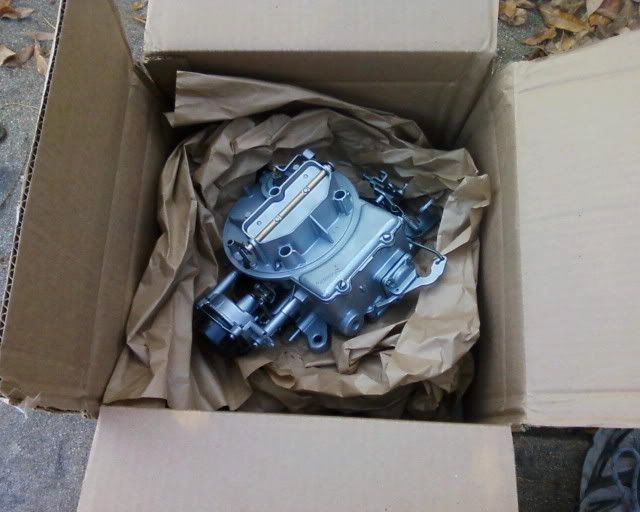 Thanks!
.