Shock Mounting Bolt question 55 F250
12-06-2010, 07:32 AM
Shock Mounting Bolt question 55 F250
---
Hey guys, dumb question here. My two front bottom shock mounting bolts seem to be permanently in place. All the others came out fairly easily. Is there something special that needs to be done or am I just not using a big enough hammer?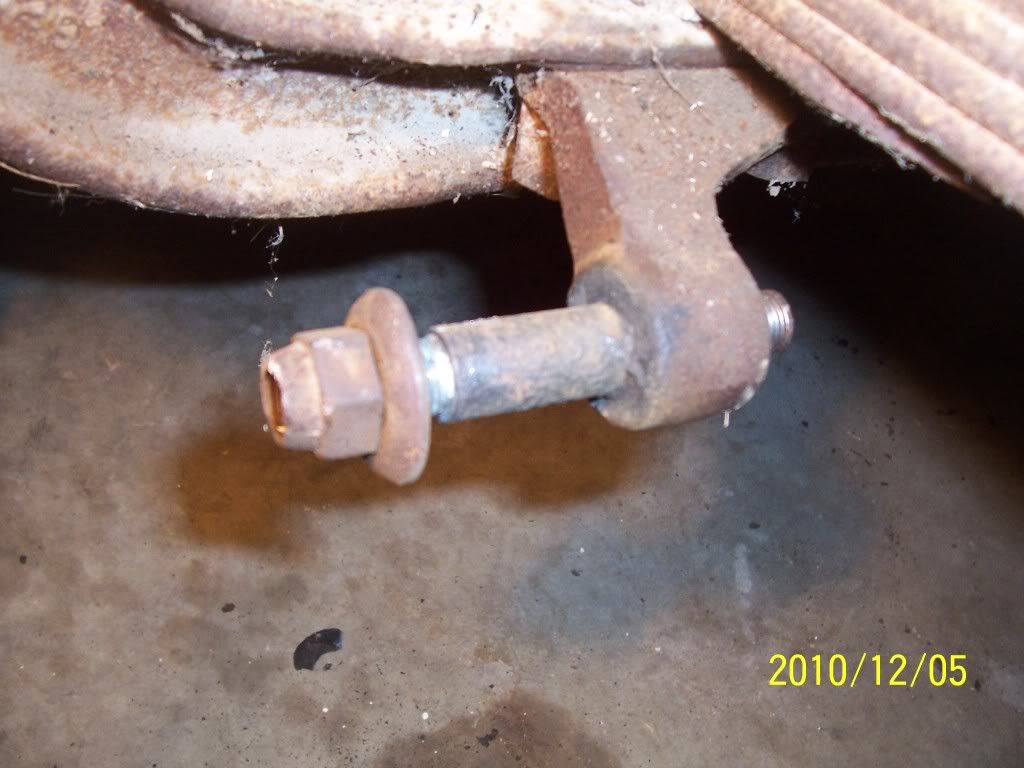 12-06-2010, 01:05 PM
I was thinking the bolt should come out of the mounting bracket. It seems to be in there very solid. The others just slit out of the mounting bracket after a little persuasion. I would think anything with threads could be removed...
Thread
Thread Starter
Forum
Replies
Last Post
1948 - 1956 F1, F100 & Larger F-Series Trucks
1948 - 1956 F1, F100 & Larger F-Series Trucks
1948 - 1956 F1, F100 & Larger F-Series Trucks
1948 - 1956 F1, F100 & Larger F-Series Trucks
1948 - 1956 F1, F100 & Larger F-Series Trucks