Show me pictures of those SUPER DUTY'S working.
11-19-2010, 04:39 PM
Here you go... 3000lbs in the bed up and down the mountains, cruise set at 70MPH, and NO slowing down!
My stock trailer project... going from a two-horse to a stock trailer. It's about 16' long and it's turned into a big nightmare! I ain't gonna let it kick me... it's coming along:
Hauling hay... nothing new:
11-19-2010, 05:19 PM
Ok I have two...
I had 8 2by8s by 12 fts in it too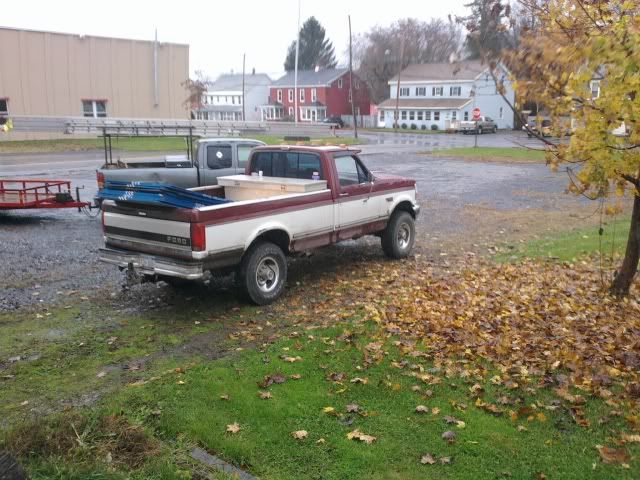 and one more...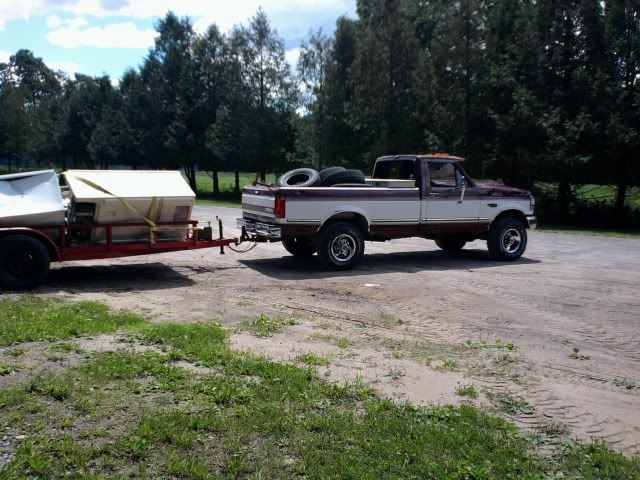 11-19-2010, 05:39 PM
Join Date: Apr 2003
Location: Northeast OH
Posts: 287
the bed's loaded with treated 4x6's and the trailer had the Ferguson TO35/box blade plus other lumber and stuff packed in there. doing some work at my buddy's hunting camp.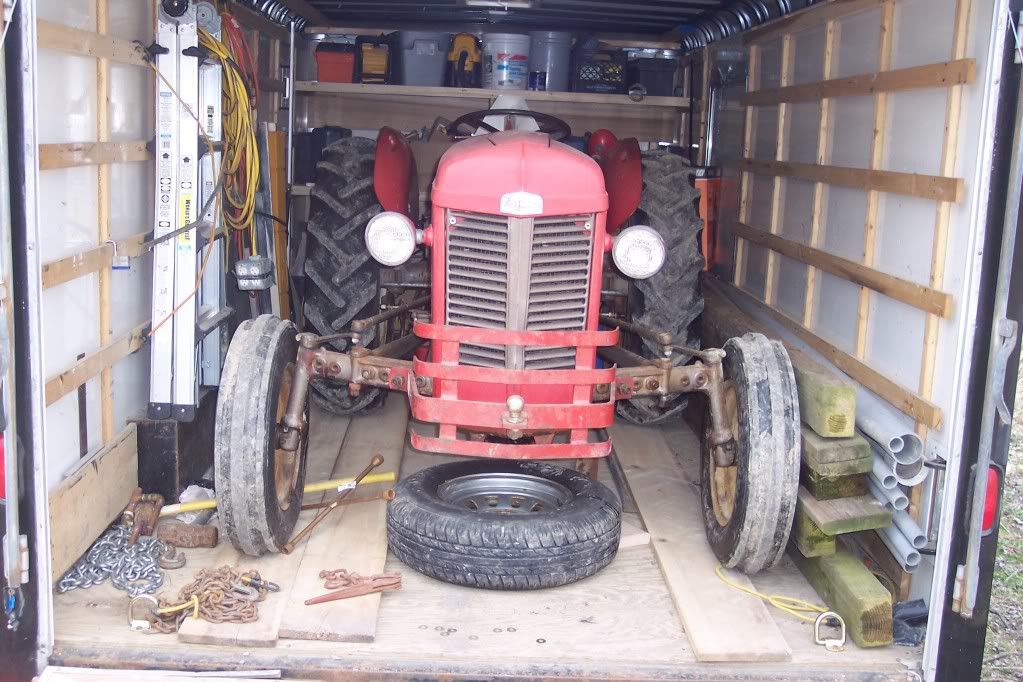 campin
hauling my buddy's busted IDI
my old IDI (no longer have it) loaded up with a little firewood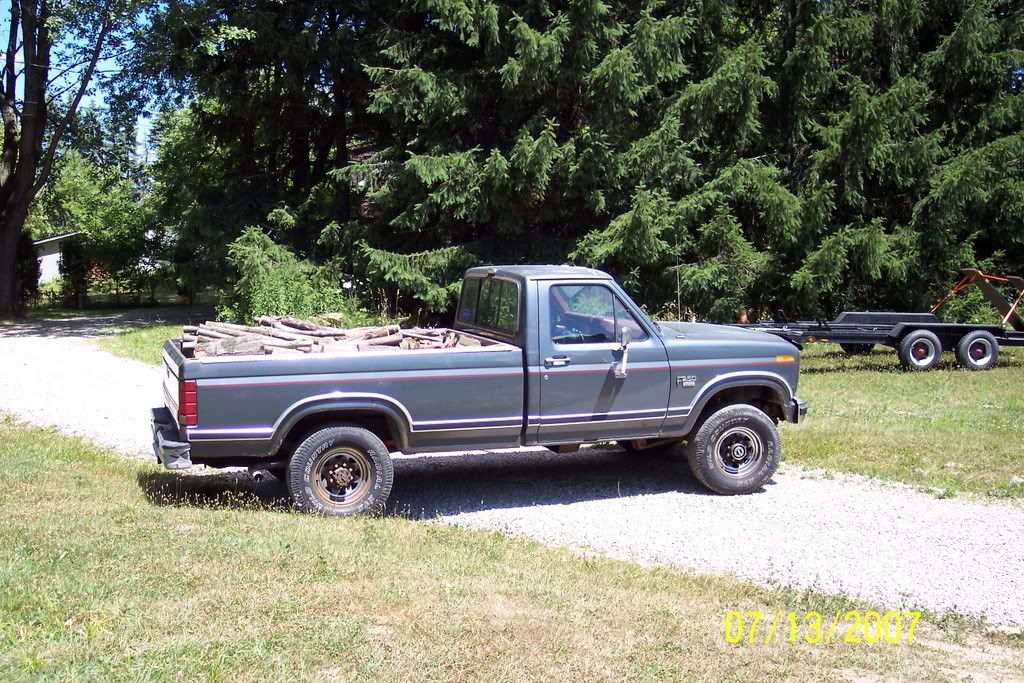 11-19-2010, 07:06 PM
Great thread!
Ok, before you laugh, read the sig! I'm a 5.4L guy so I'm not towing 15k. But here's my truck workin'
First load of lumber for my little girl's playhouse. There was 4 bundles of shingles and 4 bags of quikrete on top before I snapped the pic.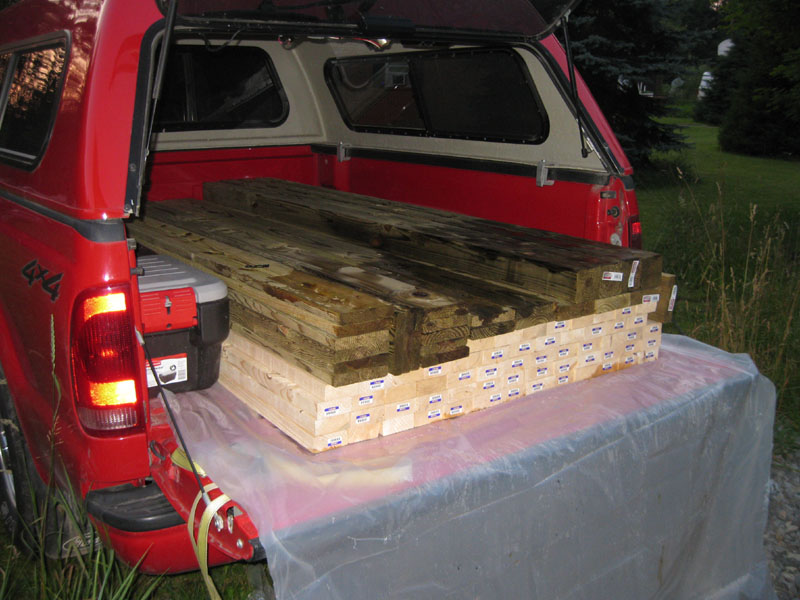 For good measure.... the playhouse
Hauling a jetski that I sold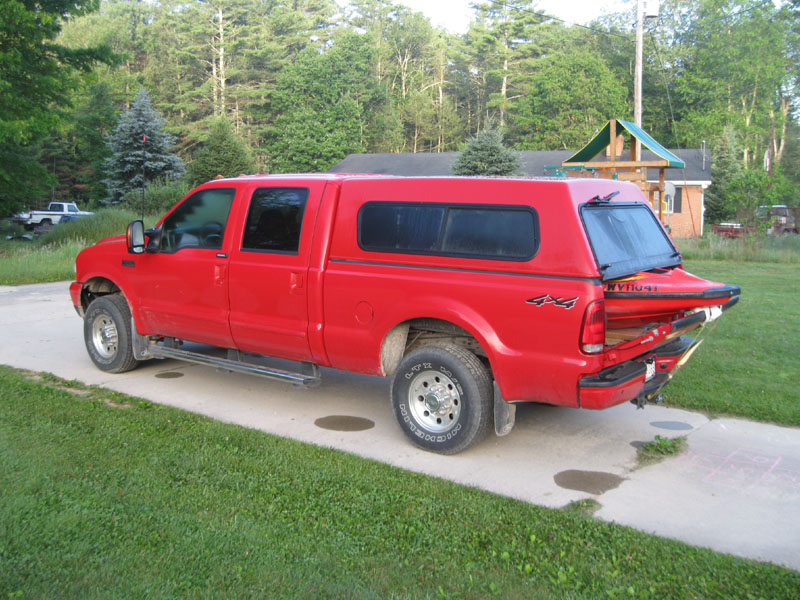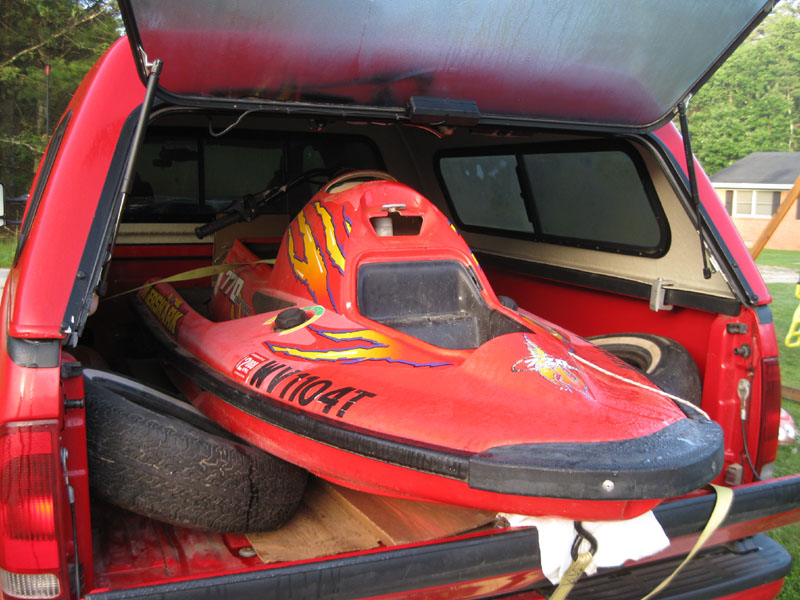 Hauling 4,880lbs of batteries back when the price was up. I still have the slip around here someplace.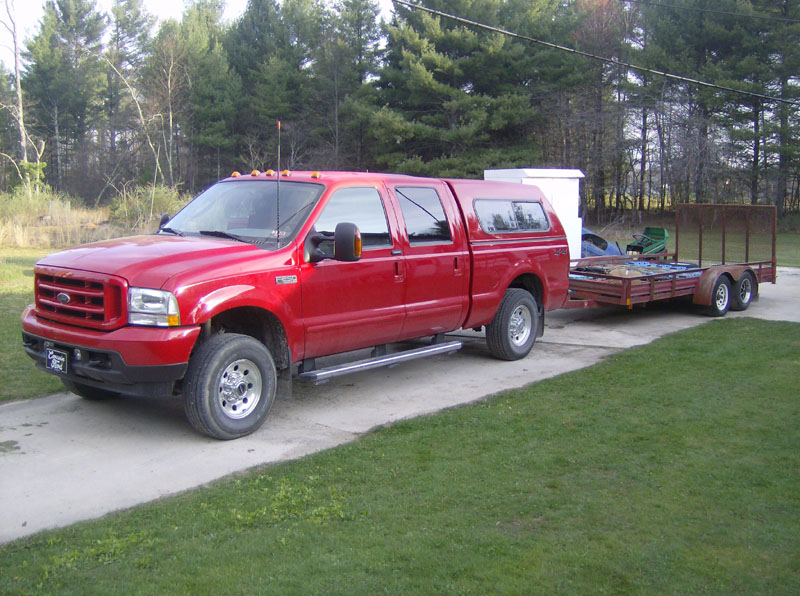 A trailer load of gravel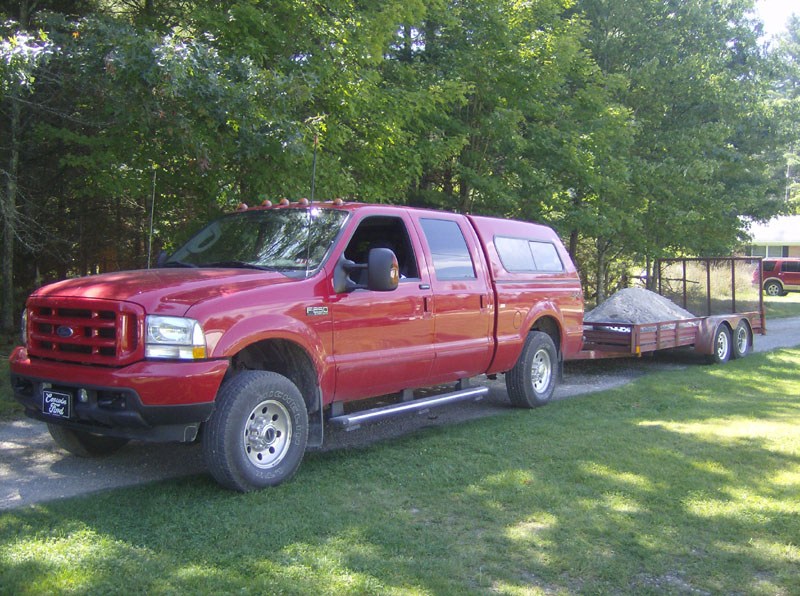 And... hauling two big Wayne Dalton roll up garage doors.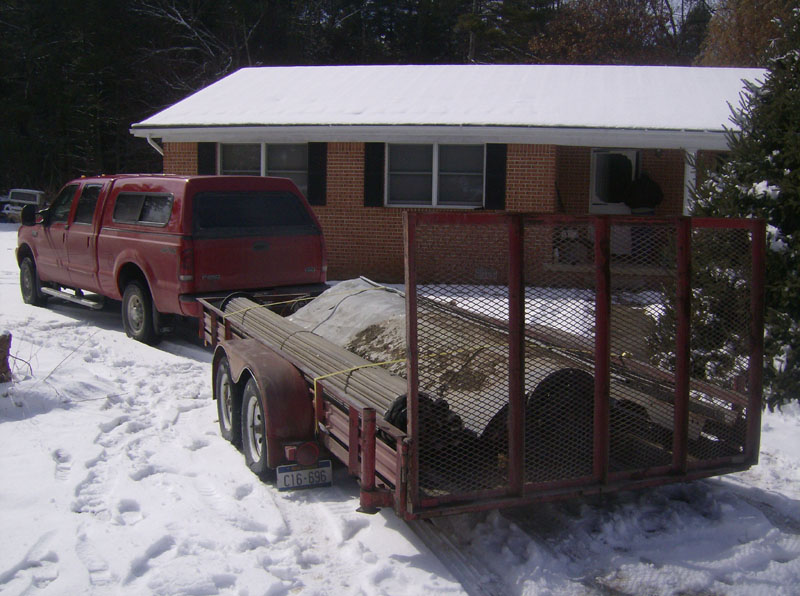 11-19-2010, 07:50 PM
Does this count as work?
---
Can I count this as "work"?
11-19-2010, 07:51 PM
I just dug out the slip. There was 4,880 lbs and they gave us $780.80 so that's $0.16/lb. $6/ea is a pretty good price.
The slip said I weighed 13,980lbs in and 9,100lbs out.
The ol' girl did a great job on that pull. The pic with the gravel was much heavier than that, but I only had to go about 5 miles with it.
11-19-2010, 08:02 PM
We are clearing out a warehouse for work. About 15000 pounds in three trips to the recycling center using almost all Ford trucks. We are using My personal 2010 F250 XLT FX4, our companies 1995 XLT F250 PS with Meadows Hydraulics custom flatbed and a beat down hard as nails 1996 F150 XL
The best part of this work is driving the bobcat with loader forks and a Kubota BX24 with loader.
11-19-2010, 09:15 PM