Brake and clutch pedal removal help, 56 f100
10-11-2010, 08:41 PM
Brake and clutch pedal removal help, 56 f100
---
Can someone please tell me how to remove the shaft from the pedal assembly on my 56 f100? I have a hanging pedal assembly that I am installing and I can't quite figure out how to remove the shaft that holds the pedals in place. It appears to me that there might be a roll pin on the clutch end that needs to come out in order to slide the shaft out, am I right? Thanks in advance for the help.
Rob
10-12-2010, 10:04 AM
Thank you so much, I see how it comes off now.

Rob
12-09-2010, 07:06 PM
I'm having issues removing my clutch pedal as well. The above diagram is similar to the one in my shop manual but my locking pin nut is on top.
I guess the question I have, is do I just pound the locking pin out or am I missing something in getting the pedal to release?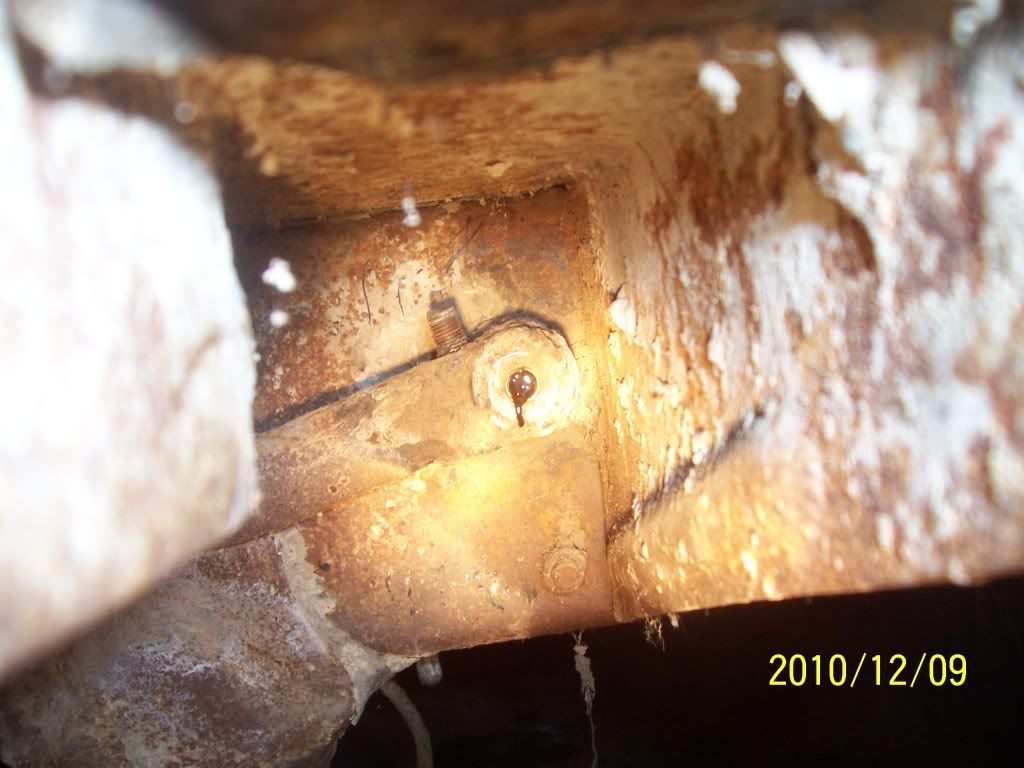 If I pound out, do I push it up from the bottom?
You should have seen it before I cleaned it up.
12-09-2010, 08:45 PM
12-09-2010, 08:57 PM
sorry, you should find a different hobby.
. this one is riddled with oops and dang it!
But I love it..
sam
12-10-2010, 05:51 AM
Yeah, I think there have been several threads on this topic. It's not really a hobby, it's more like a sickness and I have no desire to recover from this one.
Thread
Thread Starter
Forum
Replies
Last Post
1948 - 1956 F1, F100 & Larger F-Series Trucks
1947 and Older Ford Trucks
1948 - 1956 F1, F100 & Larger F-Series Trucks
1948 - 1956 F1, F100 & Larger F-Series Trucks
1948 - 1956 F1, F100 & Larger F-Series Trucks