11-21-2009, 07:14 PM
Gotta sell 72' chevy p/u, my FORDS have been mad since it showed up!
---
Year: 1972
Make: Chevrolet
Price: $4000
Mileage: 1
Color: blue
Private or Dealer Listing: Private Listing
Location (State): IN
Transmission: Automatic
Drivetrain: Rear Wheel Drive
Color: Blue
Engine: 402 big block


I have a great truck project here that I no longer have time for. It is from texas and has a clean, clean, clean, body. Factory 402 big block, factory air, 400 trans. It is totally unmolested, just like it was in 1972 inside and out. Has not ran for a few yrs, but ran when it was parked. I have a spare left front fender from texas that goes with it, the one on the truck is slightly bent. Truck is located in northern Indiana. Will sell for $4,000. or will consider trades. 574-596-4573 anytime or email timspur@yahoo.com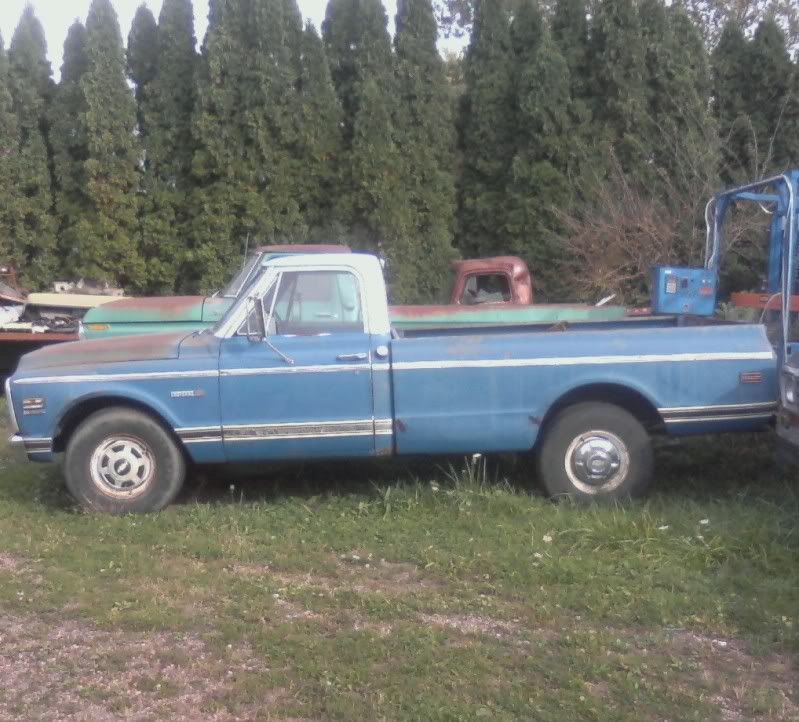 __________________
1978 F150 mud race truck / 557 inch BBF.
1978 F150 4x4 Ranger Lariat short bed.
1979 F250 Ranger Lariat Supercab.
07 Supercrew Lariat 4x4
03 superduty 7.3 Powerstroke.
http://www.facebook.com/pages/Spurlo...6778038?v=wall