10-31-2009, 01:50 PM
RedRock 69 F100
---
Year: 1969
Make: Ford
Model: F-100
Price: $1500
Mileage: 150000
Color: Red
Private or Dealer Listing: Private Listing
Location (State): TX
Transmission: Automatic
Drivetrain: 4WD & AWD
Engine: 302


Stock 302 w/ Edelbrock 650cfm carb and air cleaner
C6 Transmission
Dual exhaust out behind the tires
4wd
3in body lift/4in suspension lift sitting on 33in M/Ts
new battery
new belts
new water pump
new timing cover
new radiator
new ignition coil (as well as other tune up components)
Clear Title

Main reason why I'm selling is simply because I'm tapped out on cash. Im goin to school full time so I can't work enough to sustain a project like this anymore. I originally paid 1500 for it, but I've put in over a grand on mechanics and shops that have screwed me over. My family's tired of it. I'm tired of it. I want it gone.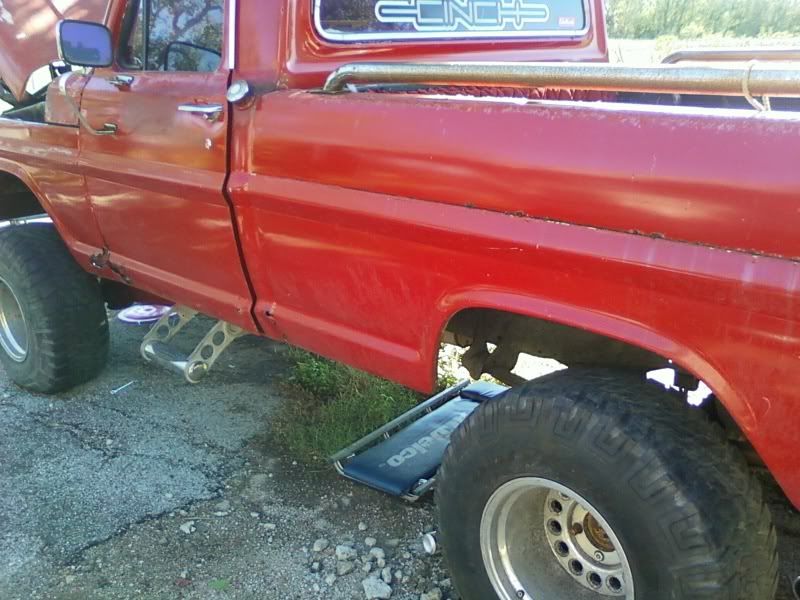 __________________
Buy it. Build it. Test it. Race it. Wreck it. Build it again...