Hi Nick, I picked the EX over the Burb back when I was shopping and couldn't be happier with that choice six plus years later.
The EX has a lot more room up front than the vans and that does make the engine easier to get to. I recently did plugs and boots on my V-10 and even the rearmost ones weren't too bad to reach.
Here is a picture that shows the room you have.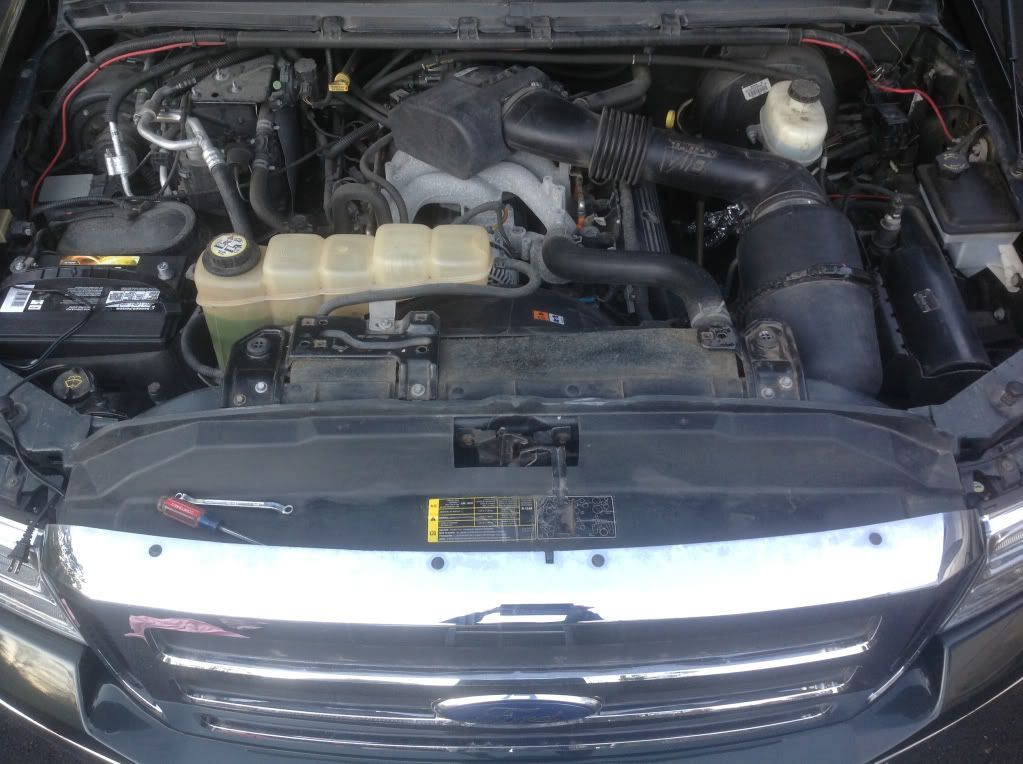 Back when my EX was still all stock I used to get 14-ish for my typical daily driving and got a best ever tankful at 15.5 MPG on a highway trip. Now with my deeper gears, 4" lift and bigger tires it gets 12.5 on the highway. We use our EX mainly as a tow rig for our 11k TT, it gets 8 to 9 MPG pulling that big trailer on highway trips.
I have put 50k miles on my EX (it's at 115k miles now), 30k of them towing and all that I had to replace so far has been the fuel pump and two light bulbs, the V-10 is a very reliable and capable power plant.